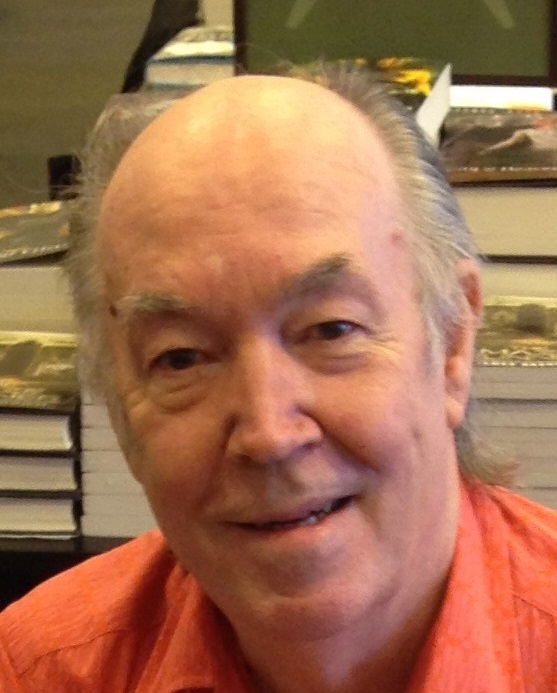 Welcome to my website.
The Nevada desert is a far cry from my birthplace of England and that of  the countries in Southern Africa where I was raised.
I am currently a partner of a small computer software company that was started in California in 1982, but in 2003, my partner and I moved the company to Las Vegas, Nevada.
Besides writing, I enjoy traveling, and have been fortunate to enough to explore the world  extensively. Bhutan, Machu Picchu and the Galapagos Islands are just a few of my favorite trips. When I am not writing, I enjoy live theater, concerts, most kinds of music, and current affairs.
I am the author of the three fictional novels listed below. I always enjoy hearing from my readers as well as other writers. Please feel free to reach out to me at stephen@casandras.net
∼∼∼∼∼∼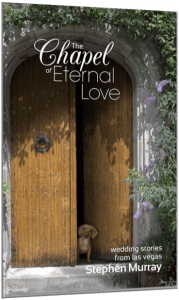 The Chapel of Eternal Love
Known for its lavish hotels and casinos, beautiful showgirls and sumptuous buffets, Las Vegas is home to an abundance of wedding chapels, earning the city the title as 'the marriage capital of the world'.
Follow Rosemary, the wedding organizer, and Buster, her dachshund with a nose for matrimony, as they guide you through the fictional stories of the Chapel of Eternal Love. Witness a Harley-riding love affair and a May-December romance. Meet a widow and widower who encounter each other at a cemetery and an Iraqi veteran and his anti-war activist bride. Walk down the aisle with two lost souls who find hope and a couple with differing religious backgrounds finding faith.
Share the poignant, moving and occasionally humorous tales of the young and old, first-time sweethearts and long-lost loves. Discover the joys, sorrows and journeys that led each of them to the Chapel of Eternal Love.
∼∼∼∼∼∼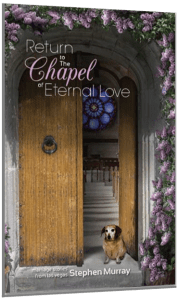 Return to the Chapel of Eternal Love
Five years have passed since we spent a day with Rosemary, manager of the Chapel of Eternal Love in the heart of Las Vegas. Is the wedding chapel still the love of her life? Does Buster, her faithful dachshund, still have his nose for matrimony?
And, in the interim, what has happened to all the couples who ventured into the chapel that day? On which path did Mattie and Garth's Harley-Davidsons take them after they rode off that morning? Did the anti-war activist bride find peace with her Iraqi veteran husband? Was the spouse in the May-December marriageable to put his gigolo past behind him? Could the mixed-faith couple convince their families of their true love for each other? Did the two lost souls find real happiness at last?
Discover the journeys of these and all the other couples, and learn the compelling reason beckoning them all to Return to the Chapel of Eternal Love
∼∼∼∼∼∼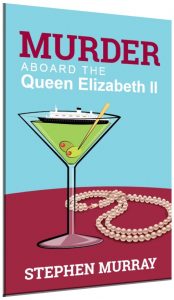 Murder Aboard the Queen Elizabeth II
Wealthy Beverly Hills socialites, Brian and Sylvia Sinclair, are celebrating their 25th wedding anniversary on a cruise, sailing from Southampton to New York, on the luxurious QEII. Joining the couple's joyous excursion is their rebellious daughter and her controlling husband, their scheming son and his wily girlfriend, six of their longtime friends, and a surprise person from their past.
Also on board is private eye Richard Manning, who volunteers to investigate, when a member of the party dies an unnatural death. Manning's search reveals dark secrets and everyone becomes a suspect. Ferreting out the truth is a daunting challenge, and time is short – once the ship reaches New York, the parties will scatter, making it impossible for authorities to solve the case.
Will Manning figure it out in time? Follow him on his quest to unmask the killer in this captivating mystery.
PayPal and Credit Card payments: